Add the AudioEye code to your website in just minutes!
Log into Wix.
Open Settings.
At the bottom of the Settings panel, under Advanced, select Custom Code.
At the bottom of the Custom Code panel, under Body-End, select Add Code.
Paste your AudioEye code that you found in your Portal into the code snippet field.
Give the code snippet a name, for example, "AudioEye".
Under Add Code to Pages select All Pages and Load code once.
Under Place code in, select Body-end.
Apply your changes.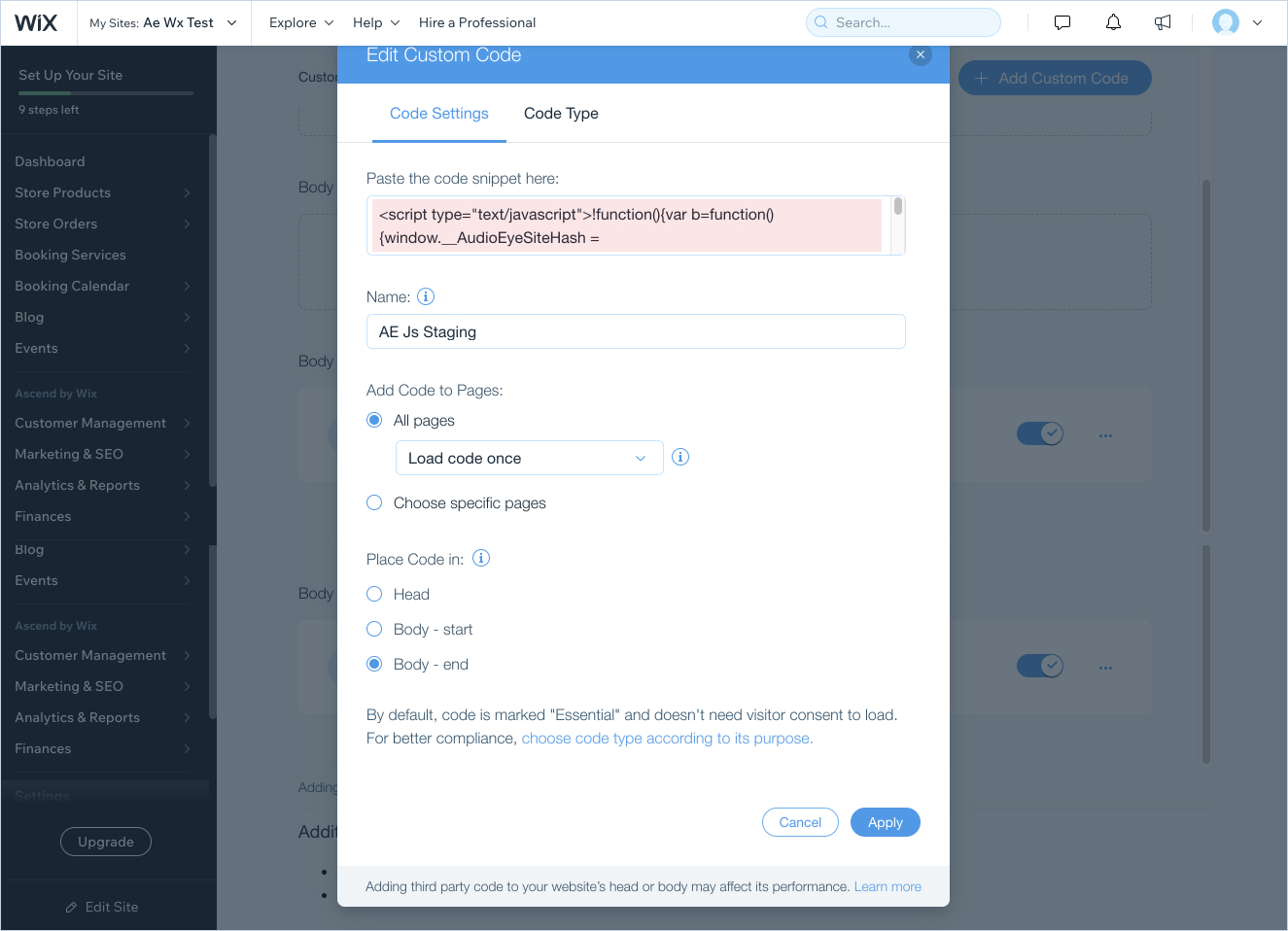 Go back to the Custom Code dashboard, make sure AudioEye is toggled on.

Verify Installation
Find the AudioEye Visual Toolkit Icon on your website.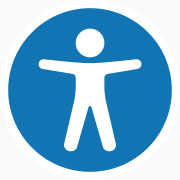 Log into your AudioEye Portal to view live monitoring for your site. Please note that it can take up to 48 hours for data to appear.