You will need your AudioEye code. You can find it under "Installation Instructions" in your AudioEye Customer Portal. Do you use Google Tag Manager? You can also install with the GTM installation instructions.
Add your AudioEye code to your Shopify site.
Log in

to your Shopify site's admin portal.

Select Online Store > Themes.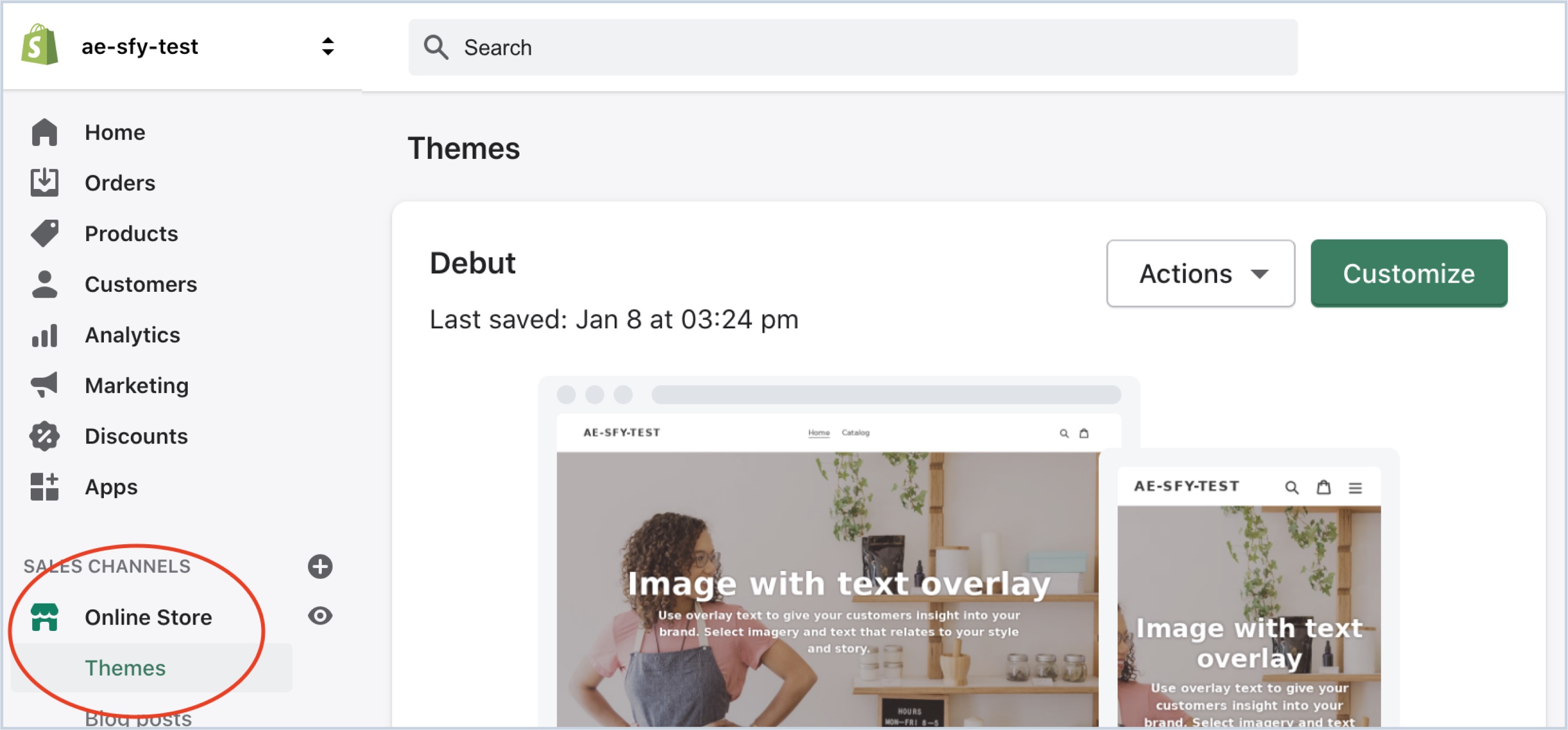 On the right, select open the Actions dropdown, and select Edit Code.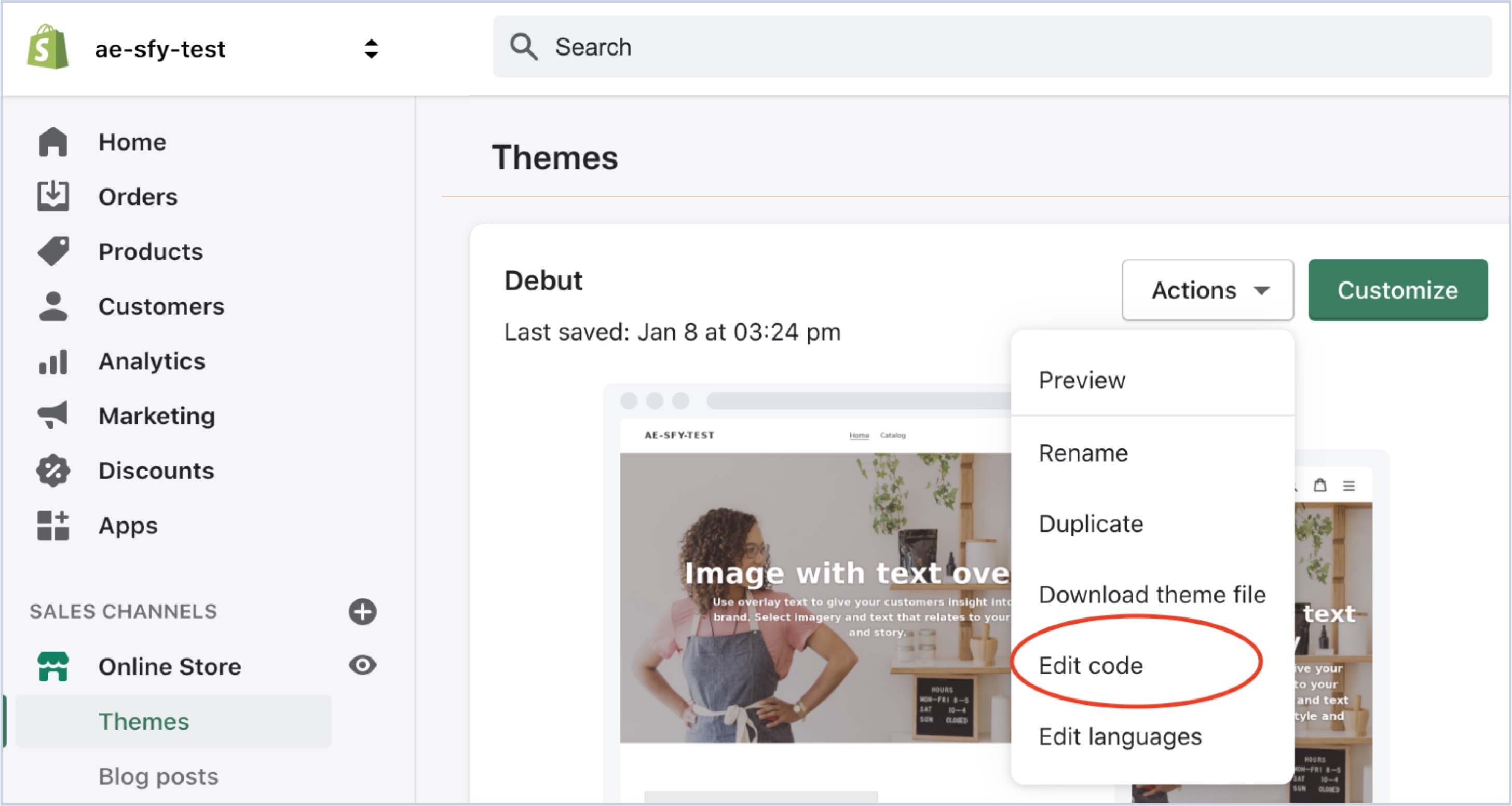 Select theme.liquid under the Layout heading.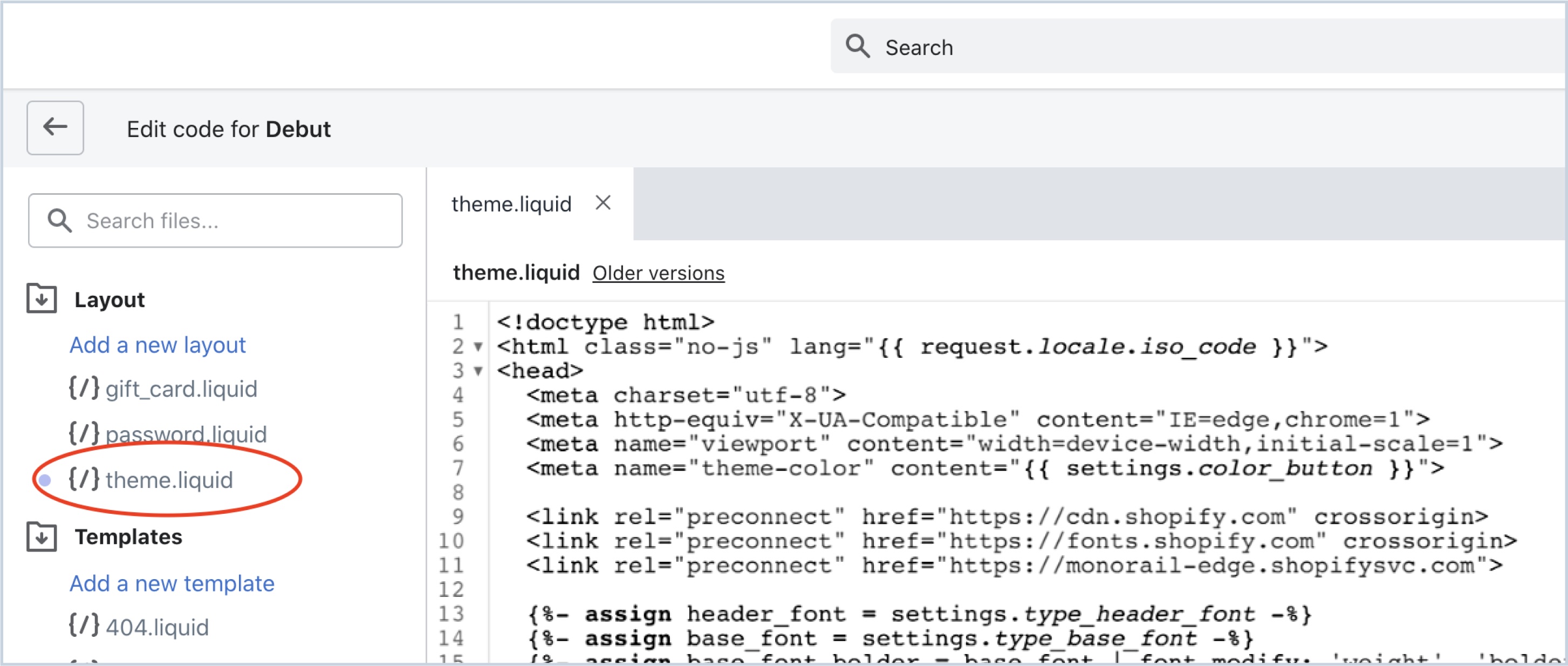 Scroll to the bottom of the code.
Move your cursor

just after the closed </ul> and

tap

enter on your keyboard to create an empty line.

Paste

your AudioEye code between the closed </ul> tag and the closing </body> tag.

Select Save your changes. That's it!
Verify Installation
Find the AudioEye Toolbar Icon

in the bottom corner of your web page:
Log into your AudioEye Portal to view live monitoring metrics for your site. Please note that it can take up to 48 hours for data to begin populating.